We Use The Highest Grade Materials
We offer you a 10-year guarantee on each and every shade sail we manufacture. Compare our shade sails to our competitors.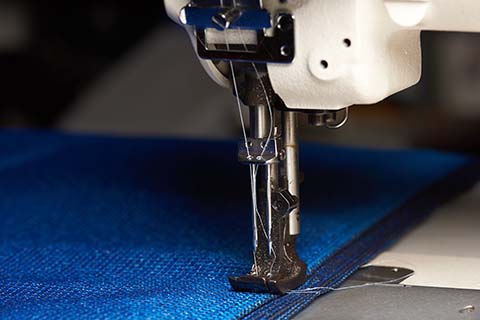 Commercial Grade Shade Sails
✓ Commercial grade cloth: We guarantee that our shade sails will last 10 years or more.
✓ UV blocking cloth: Our shade sail cloth blocks 88 to 98 percent of UV rays.
✓ UV blocking thread: Even the thread we use provides UV protection.
✓ Double-stitched seams and hems: We use added step for added shade sail strength.
✓ Reinforced corner pockets: We do this for added shade sail durability.
✓ Stainless steel cable sewn into perimeter: Your shade sail will retain its shape for years to come.
✓ Fire resistant: Our cloth is lab tested and meets or surpasses strict building codes nationwide.
✓ Marine-grade stainless steel attachment hardware: We use only high-load rated fixtures, which are delivered with your shade sails.
✓ Fabric and color options: Choose from a variety of fabrics and over 75 colors to fit your project's landscape and environment.
✓ Designing and manufacturing custom shade sails is our specialty.
✓ Made in the USA: Our shade sails are manufactured in San Diego, California.
Want us to begin your project right away? Contact us for a free quote or with any questions you may have.